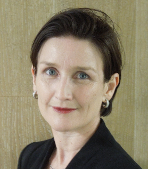 Thank you for considering making a referral -

I look forward to caring for your patient and am proud to offer excellent care.
My consulting and operating locations are on the left.
I welcome your call directly if you would prefer or if there is an urgent need:
Ph: +61 410912620
Standard referrals can be faxed or emailed to me directly on:
Fax: +61 3 94549344
Email: admin@karenbarclaysurgeon.com
or Contact Me

It is important to me patients are able to see me in the timeframe required -

please contact me directly if you are having trouble making an appointment.