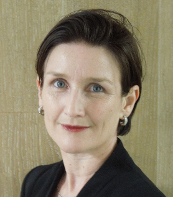 Colonoscopy and Gastroscopy
I am credentialled and recredentialled with GESA to perform Colonoscopy and Gastroscopy.
I do this at Northpark (Bundoora) or Warringal (Heidelberg) Private Hospitals or the Victorian Gut Centre (Bundoora).
My preference is to have seen you prior to a procedure to understand your situation, your health background and ensure you understand what is involved, but I also offer Open Access Endoscopy in the right circumstances, particularly for prompt assessment for the National Bowel Cancer Screening Programme.
I can hold a Saturday list and other sessions as I need to, to accommodate as best I can.
I do not charge a GAP for both insured and non insured patients.
For further information and preparation, use the links on the left.
I am happy to be contacted directly to discuss your need:
Contact details:
Ph: + 61 410912620
Fax: 03 9454 9344
Email: admin@karenbarclaysurgeon.com
Consultation options:
Jacaranda Consulting Suites: Heidelberg Heights, VIC 3084 Ph: 03 9459 4415
Northpark Private Hospital: Bundoora, VIC 3083 Ph: 03 9468 0110