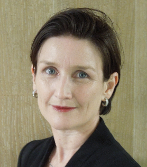 Mindfulness
Mindfulness is purely the art of being present, positive and, well, thoughtful (in my understanding). Your mind works in pictures, so see what you want and it will be. I created the video below with people who have pending surgery in mind.......try using it twice a day regularly to condition your mind into the health and wellbeing you deserve.
Simple things like positive thinking and sleeping well make the world of difference. Some ideas that may help are offered below.......
Sleep
When your physical health is not 100%, or you are worried, your sleep can be affected. Trying something different may be just the thing! Some options are here or use the 8h sleep track below.....even if you do not doze off (as I can attest to it causing), your mind will appreciate the serenity offered.
I believe in the power within each of us and the value of silence in the mind. Meditation is a way to focus on whatever goal you want to achieve or just be still. There are no rules, there is no training needed. Starting could be as simple as clicking a button below.
For some options for meditative audio tracks, click here...... or use the 1hour meditation below.
Alternative medicines - my perspective
The ancient Chinese practice of acupuncture is thousands of years old. Its role as complementary to traditional surgical care has been established in peer-reviewed literature. I offer the opportunity to incorporate this into your care as an adjunct to surgery.
I believe in Western medicine as the mainstay of treatment, and I advise you to undertake any other approaches in addition rather than alone. Some natural products impact surgery so please tell me if you are taking any.