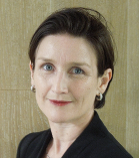 Patient information:
Thank you for considering seeing me to care for you -
I look forward to looking after you and am proud to offer an excellent standard of care.
I consult from Northpark Private Hospital in Bundoora and Jacaranda Consulting Suites in Heidelberg Heights, with details on the link to the left.
I operate from Northpark and Warringal Private Hospitals along with the
Victorian Gut Centre.
It is important you are able to see me in the timeframe required -
please contact me directly if you are having trouble making an appointment
or if there are urgent concerns
Email: admin@karenbarclaysurgeon.com
Phone: + 61 410912620
Fax: + 61 3 9454 9344