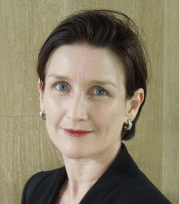 SURGICAL PROCEDURES AND PERIOPERATIVE CARE
I am passionate about providing you with excellent perioperative care. I follow an Enhanced Recovery After Surgery programme - an evidence-based multi-modal series of strategies aimed to minimise the stress response to surgery and make your recovery the best it can possibly be.
Prior to major surgeries, I encourage exercise regimes, dietary supplements and focused thinking. Prior to surgery, you will be seen by a perioperative physician who will continue your journey with you while an inpatient. If your blood count levels are low prior to surgery, I will optimise these to reduce the chance of needing a blood transfusion. I don't starve you for prolonged periods of time before (or after) your operation and in most cases, you will not need to take bowel preparation (those drinks you have prior to a colonoscopy).
Following your surgery, you will be allowed to eat and drink when you feel up to it. I encourage you to be as normal as possible while in hospital. I want to see you walking around and up in a chair to greet your visitors. I say this, because I know it is what you can do! You will be able to go home when your gut is working (passing wind or a bowel motion), you can eat and drink without feeling sick (small amounts are usual for a few weeks), you are comfortable on tablet medicines if needed and you are confident with your set-up at home. You can tell me when you feel ready to go and as long as I do not know something you don't (which is very unlikely), that will be fine!
Most importantly, I am with you and your loved oneson your journey which I know is a tough one.